The Kanes—Bob and Brenda with sons, Chris, Bobby, and Trevor, live in Vacaville, California, which is located thirty minutes west of Sacramento, fifteen minutes west of the UCD Veterinary Hospital (site of the miniature horse DNA testing program) and fifty minutes east of San Francisco.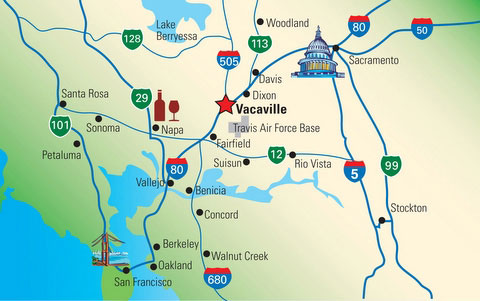 Vacaville is well known for its once famous Nut Tree Restaurant and Aircraft Museum that attracted many dignitaries including Presidents of the United States.

History reports that during the 19th Century the Solano Indians valued the English Hills area for its riches in wild game hunting, farming, and spiritual guidance. It was their belief the Spirits or Gods would not only protect them, but would lead them to perfection and enriches the lives of all who believed and nurtured the land.

Today, in English Hills, the Spirits are still at work. Here, on the Wild Spirit Ranch, we see it in our horses, in ourselves, and in our Miniature Horse Haulers.